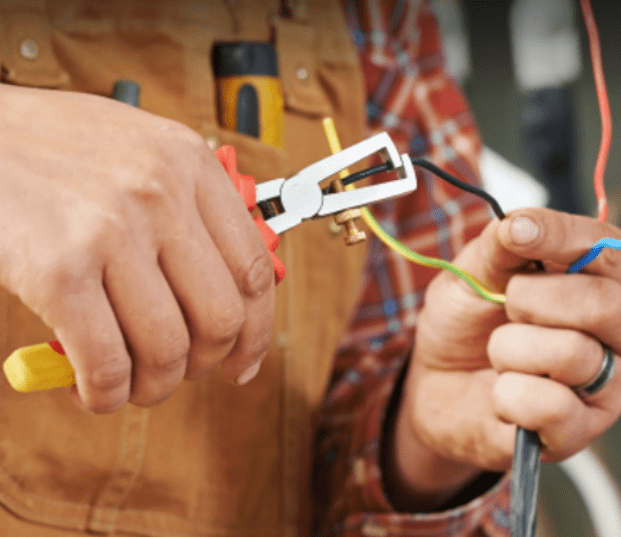 If you are in our area and type in a search for a "commercial electrician near me" we would be happy to help! In this blog post, we will talk about how to find the best electrician for your home. We'll go over what to look for when hiring an electrician, as well as how to compare quotes to find the best deal. So whether you're in need of commercial or residential electrical services, keep reading for the tips and advice you need to make sure you hire the right electrician for you!
When it comes to finding an electrician, the first thing you need to do is figure out what type of services you need. Do you need commercial or residential electrical services? This will help you narrow down your search and find electricians who are qualified to work in your area.
Next, you'll want to start looking for electricians in your area. You can do this by searching online, or by asking friends and family for recommendations. Once you have a list of potential electricians, it's time to start doing your research.
When you're researching an electrician, the first thing you'll want to look at is their qualifications. Make sure they are licensed and insured and check to see if they have any positive reviews from past clients. Once you've narrowed down your list of qualified electricians, it's time to start comparing quotes.
When comparing quotes from different electricians, be sure to compare apples to apples. That means that you should compare the same type of services from each electrician, and make sure that the quote includes all of the materials and labor that will be needed to complete the job. Once you've found an electrician who meets all of your needs and has a competitive price, you will feel more comfortable and confident hiring them for the job!
Finally, take the time to read reviews from previous customers. This will give you a good idea of what to expect from each electrician, and help you make a final decision about which one to hire. With these tips in mind, you're sure to find the best electrician Corpus Christi TX has to offer for your electrical needs!
We hope this blog post has been helpful in your search for an electrician near you. Remember to do your research and compare quotes before hiring anyone, so that you can be sure you're getting the best possible deal. If you have any further questions about finding or hiring an electrician, feel free to contact us anytime.